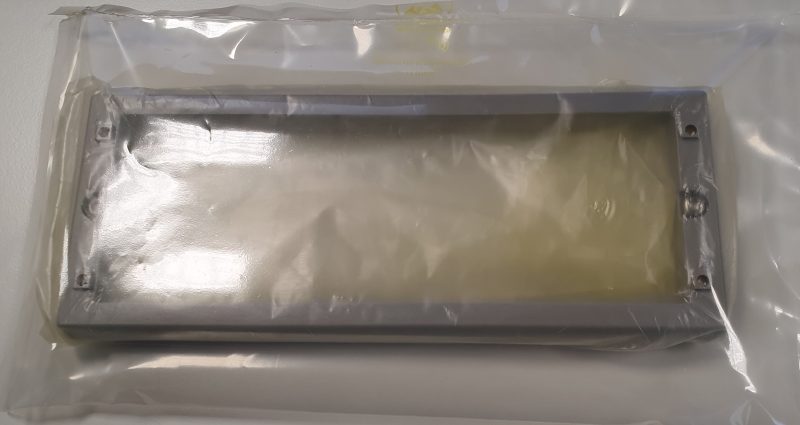 Half width Agilent / Keysight instruments made up until the late 2000's had a plastic back bezel (34401-88304) which the rear bumper attaches to. They are frequently broken in electronic labs because the rear bumper often slides off the end of the desk. Someone then grabs the instrument to pull it forward, not knowing it is caught on the back edge of the desk, destroying this part in the process. After the 100th time trying to glue mine back together – it was time to get a replacement.
They are frequently seen for sale on eBay for $100 or more, but the part's true cost from Keysight is only around $12 – if you can be bothered with the hassle of ordering it directly from keysight – Which brings me to my point here.
Where U.S. Customers can order with ease directly from the website – getting this part in the UK involved 12 emails, 4 phone calls, to people in 3 different countries, and hours of both mine and Keysight's time. In the end I was charged just £14 (including VAT and shipping). Ridiculous. Keysight likely spent £1000 of their own time getting me this part.
I am not faulting the service here – Given the rigmarole I am astonished at how little this cost! It even comes in a ludicrously oversized box:
I ended up having to collect in person from Mayfair post office –  who are never thrilled to have to hold large items – resulting in the spectacle of me carrying this large geeky box through the crowded streets of Central London (not that a single person would have recognised that logo).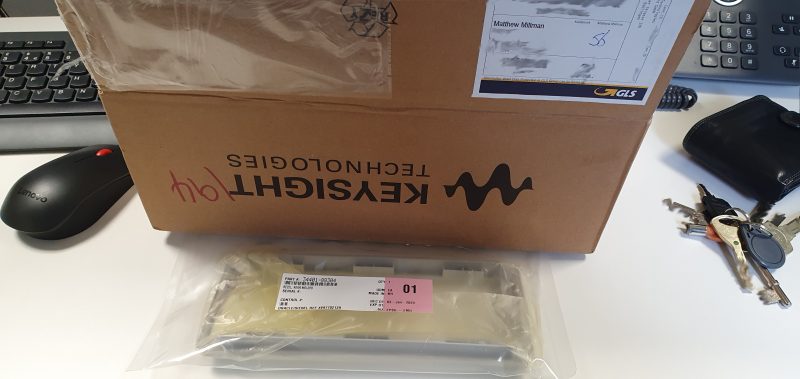 Yeah… just the shipping alone would have cost £14.
In the end a rare example of dealing with a big brand like this, without punishing my credit card in the process. I also have some Keithley parts to order this month. That is not going to be quite so cheap.
Posted in Test equipment